Were you looking for the character development workbook? You'll find all of the content for free in this self-guided course!
Decluttering for Writers: a Four-Step Guide to Clearing the Chaos
As a fiction writer, you bring entire worlds to life on the page. Over time, that comes with a lot of clutter (physical and digital)!
It's hard to write a few pages, let alone create a world, when your writing space is buried, plot notes lost in a pocket are going through the wash, and you can't find that crucial email from your beta reader. Decluttering for Writers, a PDF ebook, shows you how to clear that chaos in four efficient steps, so you can get back to making the best use of valuable writing sessions.
In Decluttering for Writers, you'll discover:

How to Start (and Actually Finish) the Process

Find out how to make this process one you'll see through to the end, even if you can't do it in one fell swoop. It takes a little bit of prep work, a little bit of strategy, and a hefty dose of remembering why you're doing this in the first place!

The Great Sort

To declutter and organize effectively, you need a bird's eye view of all the writing clutter you possess. Find out how to make sure not a scrap of paper stays buried.

A "No Regrets" Method

Why decluttering needs to be about what you choose to keep, not how much goes in the discard pile.

Specific Decluttering Guidelines

Guiding questions for ten different types of writing clutter to help you decide what stays and what goes. I've even included a printable checklist to keep nearby when you're sorting through the chaos!

The Art of Developing a System

How do you develop an organizational system that works and won't immediately break down? Not only have I covered this in detail, I've included the details of my own systems and some printable worksheets to guide through the process of developing your own!

How to be a Maintenance Rockstar

Why staying on top of the organizational systems you create is as important as creating them in the first place. How do you make this manageable? How often do you ride the maintenance train? I'm shedding light on these questions and more, including an extra section on computer maintenance.
_______________________________________________

Are you ready to reclaim your writing life from the chaos? Buy Decluttering for Writers today and you can get started immediately!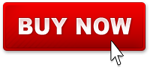 Return Policy: If you decide that this product isn't right for you, you may request a refund within a week of your purchase.